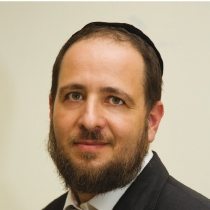 About Us
TELEM CENTER
TELEM CENTER – TELEM (a Hebrew abbreviation for Professional Support and Accompaniment) was established in Jerusalem in 2006. It offers a continuum of services for at risk teenage girls. Telem operates a range of programs, including high schools, afternoon clubs, youth drop-in centers, sheltered housing and for our older girls, volunteering options.
These girls, who have dropped out of (or are in the process of dropping out of) the various traditional educational frameworks, suffer from social rejection and in the absence of any suitable professional response, they find themselves on the streets. There they are exposed to exploitation and violence of all kinds, deteriorate to alcohol and drug use and some even become involved in criminal activities.
The center is run at the highest professional standards and employs a varied inter-disciplinary professional team. Every girl turning to or referred to TELEM for help is accepted unconditionally.
We believe that every teenage girl has the potential to succeed in life and that it is our duty as a community to enable her to do so!
The Telem Vision
We believe it is the community's responsibility to allow every teenage girl to fulfill her potential, and give expression to her freedom of action in a normative sphere. We are interested in creating an equal treatment reality, in which hundreds of young women from religious backgrounds along the at-risk continuum will have the opportunity to return to a life of worth, significance and fulfillment. As a result of our work, we are able to significantly change educational perceptions in schools with the aim of preventing the deterioration process, helping families and thus, gradually improving Israeli society.
Target Population
At-risk girls (aged 12-21) from religious backgrounds. This group includes:
Teenage girls, in the "trial and search" phase exhibiting tendencies or symptoms of dropping out of normative frameworks.

Teenage girls who are already living an at-risk lifestyle with connections to criminal figures, undistinguished sexual relationships, alcohol and drug abuse and homelessness.

Older girls who have gone through the treatment process and need direction and support in a range of fields on their way back to "real life": educational opportunities, vocational training, employment, financial management, choosing a partner and more.
Telem Activities
Out-reach – our social workers literally gather girls from the streets and bring them to a protective youth center in the center of Jerusalem. There we do an intake and provide initial basic needs such as food, clothing and access to medical services .
Through the referral system we have already established, many girls come to us on their own or through their families or schools. Here too, an intake is conducted and an action plan devised.
After the initial process, we integrate the girls into one of TELEM's programs, provide ongoing support tailor made to each girl's unique needs and work towards reintegrating her into normative society.
Three youth centers– one in the center of Jeruslaem, one in the Neve Yaakov neighborhood and one in the Romema neighborhood servicing a total of 90 girls weekly. Each center has its unique personality that suits the spectrum of girls in our programs. All centers provide a healthy social environment and activities with varying degrees of spiritual/religious guidance based on the needs expressed by our girls.
High School for Music and Art – a high school with majors in music and art that enable girls who no longer fit into conventional high school settings to achieve a complete bagrut (matriculation) high school diploma while receiving necessary additional services. We provide small classes with a lot of individual attention by instructors and a supplementary staff of social workers, guidance counselors, career counselors etc.
Pa'amon High School – a therapeutic high school for girls who are at greater risk. Each student's program is tailor made to her specific needs. We provide for bagrut (matriculation) completion, ongoing therapy and rehabilitation, vocational training and preparation for re-entering society upon graduation.
Pa'amonit apartments – emergency housing for up to 15 girls who can no longer return home. In addition to a warm, safe environment, and providing for the girls' basic needs, our apartments are staffed with social workers and provide ongoing counseling and support.
Leaving for Life – a special apartment project for our older post-high girls which integrates these girls into volunteer positions, the workforce, or advanced education.
Partners 
Ministry of Education I Jerusalem Municipality I JDC –Ashalim I Friendship Toronto I Glencore Foundation I Common Sense Fund I Rochlin Foundation I Beit Shlomo I The Association for Volunteering I Emuna College I Hadassah College I The Jerusalem Association for Fighting Drugs and Alcohol I Beit Shlomit I Dolev I Private Donors.
Spiritual and Public Accompaniment
Spiritual Guidance – Rabbi Yisrael Ganz shlita